We've been serving Naples, Fort Myers, Bonita and the Cape since 1999
WEB DESIGN
To begin, we put together an attractive website layout followed immediately by a one on one consultation with one of our experienced salespeople. If you have your website ideas in a word document, excel spread sheet, or even a piece of notebook paper, it's never a problem at DCL Website Design. At DCL we have a strong understanding of advertising as well as web development and search engine optimization.
What is SEO?
When implementing any type of website, whether it includes content for viewers to read or it contains important information that is useful for the online marketing of your business, the use of search engine optimization (SEO) techniques is incredibly important. When a customer is looking for a particular item in their local area, or an individual wishes to read content about a certain topic, the use of a search engine usually comes into play.
Internet Marketing
Our team understands exactly what Google is looking for when it comes to organic relevance on the web.  Quality written content is the MOST important part of your new website.  We use the very best software in the industry to assist us in writing your pages while including the most important keywords to sell your product or services.
Give us a call at DCL Web Design in Naples, Fort Myers, Bonita Springs or Capr Coral Florida: (239) 239 – 8089
Days to Build Sites (avg.)
DCL Web Design's Core Features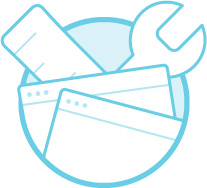 Your #1 Advertising Tool
DCL is well known for our creativity, client collaboration, and the very best customer service. We always lead with our cutting edge creative concepts, functional design options, interesting and compelling content, and informational architecture that really reflects your business. We always listen to ALL of your feedback and take your personal ideas to the next level to create the very best website experience. The only thing we ask is that you trust in our people to do the very best job for you and the future of your business.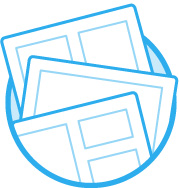 DCL Web Design is a truly pioneering website design and development firm that has been building award winning websites since the late 1990's. We have the very best resources, vision, and over 50 years of combined internet experience. We offer an extremely effective design solution with the most attractive and functional websites in New Jersey and Florida.  We know that every business has a budget and deadline concerns that need to be met in order to maximize their investment.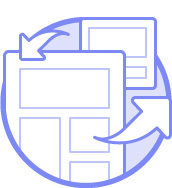 Custom websites are our specialty! We will build your website or blog to your specifications and we guarantee that our team of talented designers will listen to your every need and goal. DCL has a group of talented professionals that will bring your unique vision and ideas into reality with our creativity, cutting edge technology, and the very best web marketing in the industry.
Website Design and Development
SEO – Search Engine Optimization
E-Commerce / Shopping Carts
Internet Marketing
Your only choice for website design and internet marketing.
Take a quick look at our portfolio and see what we can do for your business.
Versatile Layout Options
WordPress websites with blog capabilities and fully animated HTML 5 coded sites.
Cell Phone Responsivity
Our sites work on all devices!
Full color graphic design
From business cards to brochures.
Search Engine Optimization
You can be on page #1 of Google!